Library Lessons
Library Lessons
Spring 2017
All workshops are available by appointment for individuals or groups.
Please email salvelibrarian@salve.edu to schedule.
New Library Catalog: Worldcat Discovery:
Learn about our new search tool that allows you to find and request books, articles, and other research materials.
APA Style:
Overview of APA Style citation.
MLA Style:
Overview of MLA Style citation.
Introduction to Today's Library Services:
Learn about access from home, finding books and articles, and requesting from other libraries.
How to Do Research:
How do I decide on a topic? What are the steps in the research process? How do I decide which research tools to use?
Using a Bibliographic Citation Manager: Refworks:
How to use RefWorks to create a bibliography and save references.
Conducting a Literature Review:
What is a literature review? How do I make sure I don't miss anything? How do I optimize library tools to keep up with new research as I'm writing?
For more information or to schedule a workshop or consultation:
401-341-2289 or salvelibrarian@salve.edu
Displays in the Library
Black History Month
First Floor: West Wing
Display created by Dawn Emsellem-Wichowski, Director
Chris Terry Exhibit - 2nd Floor
Recent Work
Feb. 2 - Mar. 10
McKillop Newbrief
Message from the Director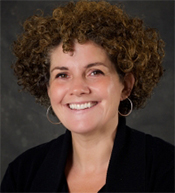 Since my appointment as library director in July, I have collaborated with our library staff to develop specific areas of focus for the coming year. We have set a course that incorporates several exciting trends on the horizon in academic libraries.